Crawdad Swamp — Hole #11: Par 4
By
Golden Tee Fan
• Category:
Crawdad Swamp
•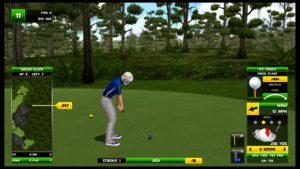 There are 3 areas being used here, and I'm considering this hole not always drivable due to some of the setups. From the screen-shot above, you're too far right to play an A1 around the left side, so use a tee and slide to the front right. Turn a bit right of the green and play a driver high tee C3 to get close to the green if not there.
From the front left, there are trees, but if you move your tee left to hit an A1 towards green with either driver, you can get there…here's a medium-teed driver that bounces up into the cup.
From the far back box, slide to the back left and hope for a good wind…you're playing an A1-type shot with a high driver again towards the green.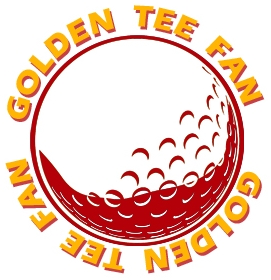 Golden Tee Fan is a Golden Tee addict from Chicago, IL, thirsty for tips and tricks!
Email this author | All posts by Golden Tee Fan