Crawdad Swamp — Hole #17: Par 4
By
Golden Tee Fan
• Category:
Crawdad Swamp
•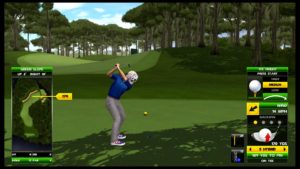 This can be a terribly difficult eagle with a lot of setups. If the distance sets up right, an 8W could be the play. With a headwind, a high 8W over the trees is a good play. With a tailwind, if the distance is okay, use a standard 8W with backspin. It's good to try to use the 8W if you can just because the loft is so handy. From the back-center, here's a great medium-teed 8W with backspin that finds the hole. If you play a 9W, that can be great here too — here's an ace from the left of the box.  Here's another medium-teed 9W cut around/over the tree with backspin into the hole.
For other distances, you can apply the same concepts with a 5H or 7H. For example, with a tailwind from the left part of the box, a 7H with backspin is a good play. With a headwind, this high-teed 6W was a great play to find the cup.
Don't forget about trying to use the fairway to bounce down if you don't have the loft to clear the trees. Something like a spinny 2I curled around could be an example of that, as well as the 5H.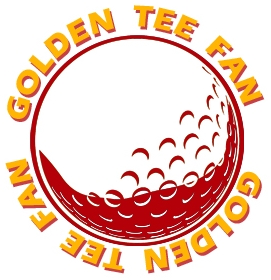 Golden Tee Fan is a Golden Tee addict from Chicago, IL, thirsty for tips and tricks!
Email this author | All posts by Golden Tee Fan