Pembroke Links — Hole #13: Par 4
By
Golden Tee Fan
• Category:
Pembroke Links
•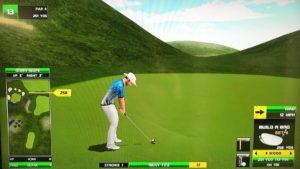 When taking aim here, make sure you hold down the fly-by button, as there are bushes on top of the hill you might hit!  Most of the time it's good to aim as straight at you can at the green and then compensate by playing a small cut around the hill with a lofted club, sometimes a high-tee to help avoid hitting the hill.
It's a big green and with the wind and a forced cut shot, it can be tough to get close to the pin, so you may have a longer putt at times.
It's often a 6-wood…if so, remember to apply extra cut since it takes more to get the 6-wood to curve.  Here's a great example ace around to a left pin.
There's a new tee box here way off to the right offering a straight shot at the green from around 290 yards…here's a driver ace from there.
Another new tee box is tucked back left from about 250 yards forcing more of a cut around the hill.
A third new box is directly behind the originals from around 290 yards, where you just work a longer wood around the hill instead…this 3-wood finds the cup for an ace.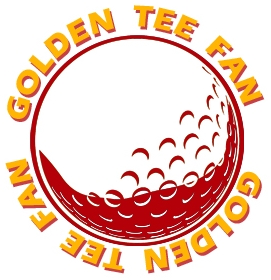 Golden Tee Fan is a Golden Tee addict from Chicago, IL, thirsty for tips and tricks!
Email this author | All posts by Golden Tee Fan