Pembroke Links — Hole #16: Par 4
By
Golden Tee Fan
• Category:
Pembroke Links
•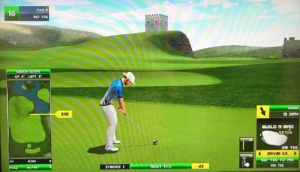 There's a $500 bounty for whoever is the first to ace this hole, which is made possible by blasting an A1 with roll (some are achieving this with a low tee) and hoping to catch the turbo ramp to propel your shot towards the green.  So it's fun just to try this most of the time anyway…however, if you are playing an important match, you might not want to mess around with that shot because we've seen the ramp propel drives into the water instead, which can ruin a round.
Pretty much anywhere out to the left is fine here.  You might have to clear some elevation from farther out left, though, so that you're safely over the fairway hill on the approach.  Because of that, it can be advantageous just to hit straight or use a high tee up the fairway hill for a clearer approach with a 6W or 7W.
After playing straight ahead to the left, here's a 4-wood hole-out.
One new tee box here is behind all the others and doesn't change your strategy to lay up in the fairway.
Another new box is way right and brings a new fairway into play, up to the right of the water, but over some castle walls!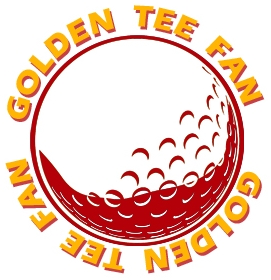 Golden Tee Fan is a Golden Tee addict from Chicago, IL, thirsty for tips and tricks!
Email this author | All posts by Golden Tee Fan