Pembroke Links — Hole #18: Par 4
By
Golden Tee Fan
• Category:
Pembroke Links
•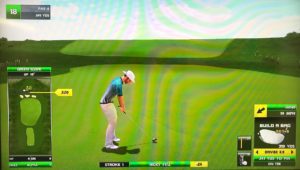 This is a pretty tough finishing hole – lots of varying distances off the tee, and it might take some time to figure out the distance and how much the wind affects your shot.  The green is small, awkward and tough to hit, and the up 10 slope might give you a tough downhill putt.
Tailwinds offer you the ability to use a medium tee with bite to hold the green, while headwinds often require a high tee.  Coming up short is awful because you're both wet and will get an awful drop, where it will be even harder to get up and down for par.  So long is the better bail-out spot where at least you have a chip onto the green.
Here's a 3-wood dunk for the ultra shot!
One new box is way up left from only about 230 yards.
Another new box is to the right from only about 260 yards — here's an ace from there.
Another new box is in the back-right from 350+ yards making it difficult to even reach the green with certain setups.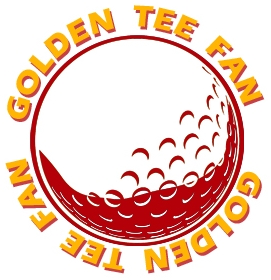 Golden Tee Fan is a Golden Tee addict from Chicago, IL, thirsty for tips and tricks!
Email this author | All posts by Golden Tee Fan