Pembroke Links — Hole #5: Par 5
By
Golden Tee Fan
• Category:
Pembroke Links
•
Almost always here, I like to play a big driver straight ahead to the right fairway…you only need to get a little ways past the hill to have a clear approach into the green.  This also keeps you close in line with the elevation to the green.
After a really long drive down the right side, here's a 6-iron hole-out.
There is a ramp here; it likely won't do you much good but in theory at the right angle it could propel your ball towards the green…however, with Razors or Grabbers and an out wind you could break your long drive record here.  Check out this one that traveled 542 yards!
Playing out to the left is also a fine option, especially if the wind sets up better from that direction — here's a 3W hole-out with bite from there.
The new tee box here in the back-right doesn't impact your strategy off the tee.  Nor, I think, does the new box in the front-center.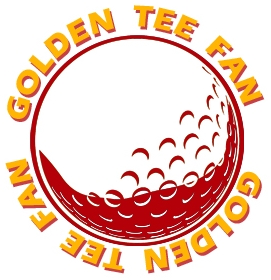 Golden Tee Fan is a Golden Tee addict from Chicago, IL, thirsty for tips and tricks!
Email this author | All posts by Golden Tee Fan