Pine Meadow — Hole #14: Par 5
By
Golden Tee Fan
• Category:
Pine Meadow
•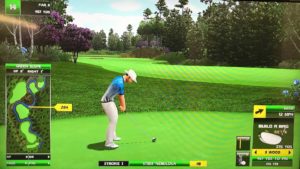 In rare scenarios, certain gifted players may take the risk to try to drive this green! Check out this example where a lot went right for it to hop on up, but still amazing!
There are two layup spots here off the tee depending on the wind. If possible, it's better to fly it straight ahead all the way to the far fairway, which offers a clear approach into the green.
The other layup spot is in the center fairway, where there is a gap in the trees allowing a fairly straight approach through them depending on the wind and where you end up. You'll be in the front half of that fairway area, and slightly right of center is ideal. Too far right causes your ball to slope downwards and you're closer to the trees, making the approach more difficult to curve.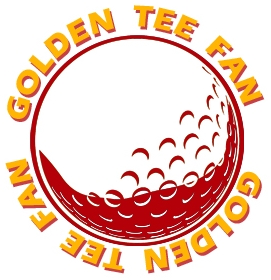 Golden Tee Fan is a Golden Tee addict from Chicago, IL, thirsty for tips and tricks!
Email this author | All posts by Golden Tee Fan