Sandhill Woods — Hole #17: Par 3
By
Golden Tee Fan
• Category:
Sandhill Woods
•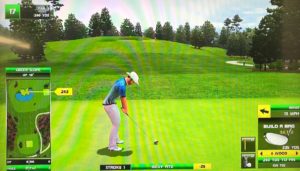 From the back-center box, this hole plays easiest into an up 10 green.  Yeah it can be hard into a headwind, but it's hole #17 on a tough course, so just aim high on the green if that's the case with lower loft.  This 5-wood carries into a back-right pin for the dunk!
From the front-right box, this hole plays more like a 9-iron where you're managing the left 10 side slope of the green.  This can be a nasty shot where short is water and long might not even mean a clear putt at the pin…but with a front pin, here's a perfect 9-iron with bite to find the hole.
From the back-right box, also a left 10 slope, the bigger challenge lies in the uphill elevation – many will leave shots short here by not compensating enough.  It's usually a 7-hybrid or 6-iron…here's a great 6-iron cut into a right pin.
One new tee box here is on the other side from about 165 yards where you have a right 10 slope instead.
Another is from about 230 into that right 10 slope — this 2-iron ran up the left side and trickled down into the cup!
Another new box is straight back with an up 10 slope from about 130 yards.  With a headwind, here's a clubbed-up ace from there.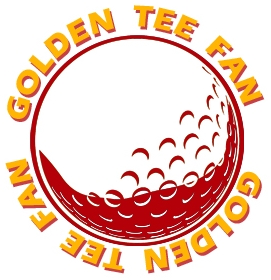 Golden Tee Fan is a Golden Tee addict from Chicago, IL, thirsty for tips and tricks!
Email this author | All posts by Golden Tee Fan