Sandhill Woods — Hole #18: Par 4
By
Golden Tee Fan
• Category:
Sandhill Woods
•
A really tough finishing hole for a really tough course.  The easiest box here is the front-right one which at least allows a straight shot into the green, although you still have to manage the wind and avoid the water.  Shot-making can get very creative here; sometimes you want low-loft and sometimes you need to float one in.  With woods it's best to club up with backspin and take a bit off to avoid coming up short.
From that front-right box, check out this 2-hybrid that plays the grassy area in front of the green to hop up on and into the cup!  The spinny 2-iron is a great club to have here too if you're using Streaks.  There's also ample opportunity to loft one in there…this 7-wood just makes it!
From the left-center box, you're tucked away and need to work a shot into the green.  Here's a great 5-wood curved around with backspin for the ace.  Low hybrids work well here too to play the grassy rough to the left and bounce up and on.
From the back box, here's a fantastic 3-wood with backspin that finds the cup.  Low-lofted clubs like 0-hybrids can be great to skip the water into this green, and playing the left rough area is still a good option to stay dry…check out this 0H with a small cut that skips up and into a front pin!
One new tee box here is way out right from about 250 yards which at least takes the trees out of play and offers a straight shot at the difficult green.  Here's a 6-wood ace from there.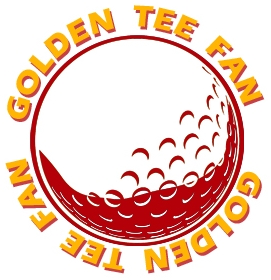 Golden Tee Fan is a Golden Tee addict from Chicago, IL, thirsty for tips and tricks!
Email this author | All posts by Golden Tee Fan