Sandhill Woods — Hole #2: Par 4
By
Golden Tee Fan
• Category:
Sandhill Woods
•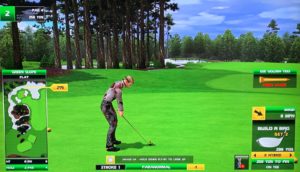 A 0-hybrid is a fantastic club to have here…from longer looks, you can hit medium tee or low tee and curve it around the trees with something like a B3 with backspin for an eagle putt.  It's definitely one where you improve with practice but you gain more control by not having the ball in the air as long or having to play as extreme an angle.
From the back-right, here's a great 0-hybrid curved around for the ace.
And of course there's enough room around the right side to hit any club (3W or 5W low-teed can work)…here's a 5W with backspin that finds the hole.
From the front boxes, the same type of shot can be applied with a 2-hybrid.  A 1-hybrid is also great and can be used from either box.
Finally, from the back third of the box, a new option opens up…you can play around the left side with a high-teed 3/4/5W if desired.  Here's a high 5W floated around the left side that finds a back pin!
The new tee box on #2 is off to the right, taking the trees out of play, and offering a straight shot into the green from about 300 yards for a pretty easy eagle.  Here's a driver that finds the cup.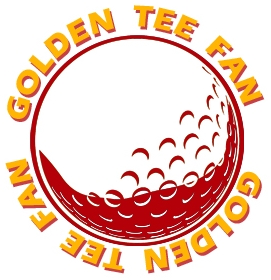 Golden Tee Fan is a Golden Tee addict from Chicago, IL, thirsty for tips and tricks!
Email this author | All posts by Golden Tee Fan