Sandhill Woods — Hole #3: Par 5
By
Golden Tee Fan
• Category:
Sandhill Woods
•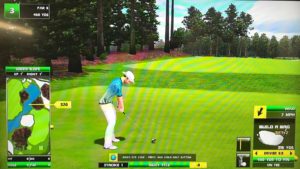 There are many different ways to play this one depending on the tee box.  From the front-right box, it's often a great play to the sand straight ahead…there's a large opening between two bunches of trees allowing a clear shot into the green from there.  You can also play across the water into the second fairway, but you might have to curve in your approach from there depending on the wind and your driving distance.
From the front-left box, the sand ahead to the right is a great option again.  Check out this 0-hybrid thumber with release that skips the water and finds the hole!  Playing to the left-edge of the first fairway is also an option for you to work in your approach shot over the water, but it requires two skilled shots in a row to pull off.
From the back-left box, I'm always playing around the left side of the trees with a big A1 drive to place me in the left half of the second fairway with an open approach shot.  Here's an 8W dunk from there.
The new tee box here is between the front two original boxes and offers a choice among the sand on the right, the fairway in the middle, and the fairway to the left.  The sand is a nice choice with a back pin, and the left fairway is usually a nice choice any time.  The middle fairway can offer trouble trying to weave between the trees at the green.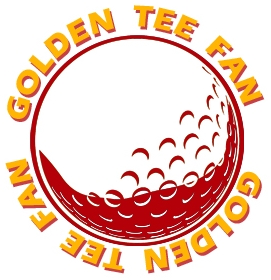 Golden Tee Fan is a Golden Tee addict from Chicago, IL, thirsty for tips and tricks!
Email this author | All posts by Golden Tee Fan