Hidden Temple — Golden Tee 2021
By
Golden Tee Fan
• Category:
Hidden Temple
•
Here are some early screenshots of the course!  Here is the official preview of the new 2021 Cambodia course.
"In a Cambodian jungle, surrounded by ancient temples with unknown origins, is a golf course that was constructed in and around one of the most remote locations on earth. Beng Mealea is not an easy place to reach, with only one road leading in and out. But the voyage will be worth it. Hidden Temple provides something few courses in this game have; a rugged, raw, 18-hole trek that is somehow still precise and exact. The architecture is magnificent, and it will not just be a bystander. Despite the seclusion and the surrounding history all around, it all still feels very much alive."
Here is a 6-hole preview and discussion from the Golden Tee lounge!  And here are the next 6 holes.
GT Par is most commonly -xx to -yy here, with the dependent setups on #a and #b.
This post contains tips, tricks, and information related to the 2021 Golden Tee course Hidden Temple! Check out the hole-by-hole breakdowns and example hole-outs as I partner up with the Golden Tee community to give you the edge you need to beat your friends!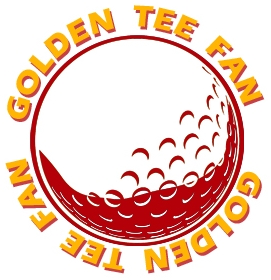 Golden Tee Fan is a Golden Tee addict from Chicago, IL, thirsty for tips and tricks!
Email this author | All posts by Golden Tee Fan