Golden Tee Clothing Inventory
By
Golden Tee Fan
• Category:
Customize your golfer
•
Here is an updated link to my semi-complete clothing inventory in Golden Tee, so everyone can see what outfits I've won (at least by name). I've won all I can win for 2008, and it's everything except the old Top Flite clothing.
If you started playing after the 2008 courses came out, you might not get to earn some of the extra 2007 clothing that I have. There was also some Top Flite clothing that I can't win anymore.

Anyway, this will help anyone see how much clothing you can actually win — it's a lot! I'm searching for ideas on how to get pictures of my clothing inventory on the site other than snapping a pic of each item!
UPDATE — Get ready for tons of new clothing in Golden Tee 2009!  I'll see if I can somehow snap pictures of all the cool stuff you can wear.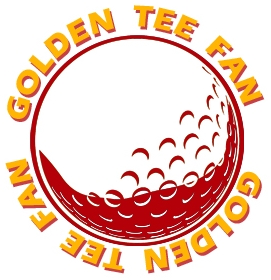 Golden Tee Fan is a Golden Tee addict from Chicago, IL, thirsty for tips and tricks!
Email this author | All posts by Golden Tee Fan