Determine shot type
By
Golden Tee Fan
• Category:
Driving
•

Once you figure out where you want to drive the ball off the tee in Golden Tee, it's time to figure out the best shot type to get it there. Are there trees in your way? Which way and how strong is the wind blowing? Can you hit it straight, or do you need to hook it? Do you need to maximize distance? Do you need to hit it as close to the water as you can if you can't clear it?
Visualize the flight of your ball to the landing area. Also realize that if you plan to pull the trackball back first, you may be sacrificing some accuracy, but you may gain some distance as well. A great tip I use is if my landing area is pretty thin, I'll just crank the ball forward against the direction of the wind so that it lands where I want it to. Review the shot types in the section on "Using the track ball", and figure out what you want to execute!
Next, determine if you want backspin or roll on the ball (review the section on "Backspin and Roll"), and make sure you're accounting for the wind!
Finally, execute your shot and hope for the best! It takes a lot of practice to get the ball to land exactly where you want in Golden Tee, so take notes in your head on what you did and what the results were so you can improve upon or do it again next time!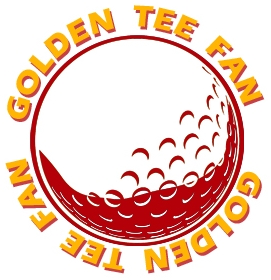 Golden Tee Fan is a Golden Tee addict from Chicago, IL, thirsty for tips and tricks!
Email this author | All posts by Golden Tee Fan