The 400-yard ace club
By
Golden Tee Fan
• Category:
Driving
•
Since the YouTube era of Golden Tee began a few years ago, we've seen plenty of amazing hole-outs.  It's a fairly small group, however, who have made their way to the top of the Great Shot points list for a single stroke by finding the hole off the tee from 400+ yards out.  This post is dedicated to those LONG holes-in-one — enjoy!
First, some honorable mentions of 390+ yards.  From the back of the box here with the Air-O balls — this was amazing:

Plenty of distance on this sick shot — too bad the hole wasn't farther away!

You'll see a longer one here, but I love how this went right at it with the high-teed driver instead of curving the 3-wood around:

OKAY — now the 400-yard club!  Auburn #2 has had many over 400, but here are three of them, started off by a 3-wood that's fun to watch and ending with a 413 yard ace to a back pin!



Here's a long one on Canyon #1 by Mouth, followed by an even longer one by Bernzy:


Here's the LONG 3-wood on Laurel #11:

Here are a couple on Falcon #6 that flew 410!


I love this one from Timber and how it carried all that water!

And of course there's Timber Bay #10 with this fun shot:

Bernzy's incredible Super Albatross on Grand Savannah makes it high on our list:

In low-def is Thor's long ace on Bonnie #2:

Mr. Tansy hit this one during classic course week at Heather Pointe — heck of a way to start off a round!

Stu Fox has hit a 430-yard ace on Highland #10!

One day later, a 448-yard ace was hit on the same hole!!

Andy Haas on Elkhorn #1 from 451 yards away!

Justin Clark on Elkhorn #1 from 459 yards!

And here it is — the incredible ramp shot on Juniper 16 that comes in hot to the cup from 479 yards!!

If you've got any more 400+ yard drives to add to the list, let me know — and I'll keep this post updated as new seasons roll on and even more long drives find the cup!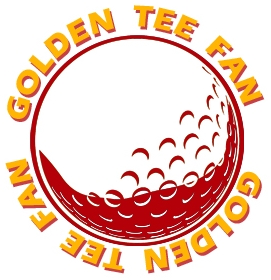 Golden Tee Fan is a Golden Tee addict from Chicago, IL, thirsty for tips and tricks!
Email this author | All posts by Golden Tee Fan