The Great Wall — Hole #4: Par 5
By
Golden Tee Fan
• Category:
Featured Holes
,
The Great Wall
•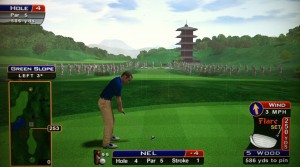 The square landing spot is not where you should be aiming.  If you've got the red distance balls, just pound your driver straight ahead into the rough — you'll still be able to get on in 2 easily.
Otherwise, you can play an A1 or C3 into other parts of the rough.  The rough in front of the square patch is a good place to be, but there are a couple obstacles that could give you an unlucky break.
Perhaps a more consistent place to be is to the right of the big tower you see ahead of you.  Pounding a drive out here leaves no obstacles but a slightly longer approach — still, this is probably the safest play.
Here's an example holeout from the square patch if you insist!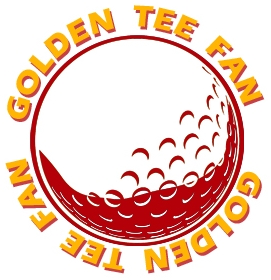 Golden Tee Fan is a Golden Tee addict from Chicago, IL, thirsty for tips and tricks!
Email this author | All posts by Golden Tee Fan