Excitement for Golden Tee 2012!
By
Golden Tee Fan
• Category:
2011 - Golden Tee LIVE 2012
,
Features
•

Golden Tee 2012 is here!  Check out the 2012 Courses category for more on each course, but this article will focus on what's new in the upcoming release!
First, we know that we now have a third option for ball spin.  We know how to use backspin and roll, but now we've been given a third tool to help us master approach shots into the green, and that's BITE.  Bite essentially causes your ball to stop and settle once it hits the ground.  This can be incredibly useful on tough, hard-sloping greens where backspin and roll would otherwise not give you a chance to stick it close.  Click here to read more about bite.
Next, we know there will be new club sets.  We've already seen the "Thor" and "Peregrine" sets featured in the previews, and there are surely more to come.  It will be a while before we know what clubs are featured in these sets and what clubs are best to use for each of the new courses!
The next piece of info dropped is that the penalties for going water or OB off the tee when trying to reach the green, especially on par 4s, will be just like real golf — you'll be put back on the tee!  It will make you think twice before being aggressive, or it will at least cause you to bail out to a safe spot.
GTF has paired up with a generous member of the GT community to bring you a demo video of all 90 holes in Golden Tee 2012!  Check out the hole-by-hole posts for each course to see a demo of each hole.  Huge spoiler!
And as if 5 new courses weren't enough, Golden Tee has announced that all 35 Live courses, going back to the 2006 edition, will be available for you to play every time you start up a new game!  In prior years, the vendor chose which classic courses were available for play, and you only got 5 of them.  Now you get them all!  To many, you'll get to experience some of the older courses for the first time, which is very exciting!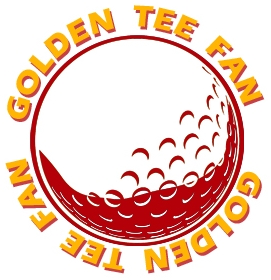 Golden Tee Fan is a Golden Tee addict from Chicago, IL, thirsty for tips and tricks!
Email this author | All posts by Golden Tee Fan