Get Connected with the Online Home Edition
By
Golden Tee Fan
• Category:
Features
,
Home Edition
•
It's here!  After years of playing offline recording scores only tracked on your home machine (and then losing those scores when you want to upgrade), Golden Tee has introduced online play for home units!  During April and May 2013, I've explored and enjoyed the luxury of having my games saved against my Golden Tee account, just like they would be by playing a LIVE machine at the bar.  And I'm thrilled with the fun and benefits I've seen in just this short period.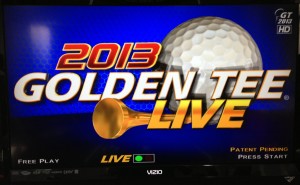 Now I want to share with you everything you need to know about the home edition.  Need to upgrade an older home edition, or just curious how that works?  It's easy — click here to read about the upgrade process!
Ready to get a card reader, an ethernet connection and an online subscription?  Click here for the additional steps to take care of those things to truly have you online-ready!
Want to learn more about the modes of play available with the home edition and how they compare to what you see at the bar?  Click here to read all about it!
Ready to learn about the benefits of online play and how it helps not only make the game more exciting, but can also improve your scores?  Read on for more!
For a summary and review of all the features, there's a nice page on the Home Edition on Golden Tee's page as well.
After reading all about it here, your next step will be to visit the Golden Tee Home Edition website to get in touch with the guys at IT to place your order — have fun!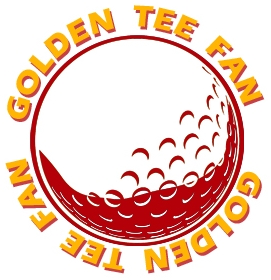 Golden Tee Fan is a Golden Tee addict from Chicago, IL, thirsty for tips and tricks!
Email this author | All posts by Golden Tee Fan