Tracker Balls (Formerly 2010 Gamer v2)
By
Golden Tee Fan
• Category:
Golden Tee golf balls
•
DISTANCE — Players seem to have more "feel" with these balls, allowing them more distance control on thumb shots (especially when taking off distance).  Compared with the Orbits, the Trackers travel up to 30 yards farther on full-full shots (A1 or C3) and 10-20 yards farther on hammer shots (B2).  Thumb shots are almost identical, and judging from the distance marker, you should gain one extra yard on these shots.  However, some people still insist that thumb shots fly shorter, so you can determine that for yourself.  Also, drives into the wind seem to carry 10-15 more yards than the Orbits.  Of course, the Air-O balls give you the boost distance on B2 shots, but if you're having consistency issues with that ball, then the Trackers should be in your collection as the longest ball of 2010.
CURVE — The Trackers curve better than the Orbits, and many agree that the curve is very similar to the Juice balls.
SPIN — Spin is comparable to the Maniax.  There's enough of it, but not so much that it's hard to control.
OVERALL — Some people think that these balls actually travel higher as well, especially with a 3-wood, so pay attention to that next time too.  It can provide benefits on some holes, but it can also endanger skipping over water!  The height issue is just a theory at this point, though.  Overall, this is the most consistent ball of the bunch for 2010.  With distance and curve, they are playable under most all conditions.
*Available to purchase in GT LIVE 2010-2013.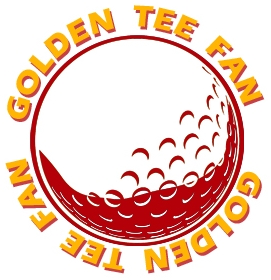 Golden Tee Fan is a Golden Tee addict from Chicago, IL, thirsty for tips and tricks!
Email this author | All posts by Golden Tee Fan