Flare Set (Formerly 2010 X-22 Set (High Loft/Long Shot Control))
By
Golden Tee Fan
• Category:
Golden Tee golf clubs
•
The X-22 set features the FT-9 driver and 5 fairway woods! The ultimate set for higher loft on far approach shots.
Driver (9.5°): 300
3 Wood: 275
4 Wood: 260
5 Wood: 250
7 Wood: 220
9 Wood: 190
5 Iron: 160
6 Iron: 150
7 Iron: 140
8 Iron: 125
9 Iron: 100
A Wedge: 70
Lob Wedge: 40
Odyssey 2-Ball F7 putter
Advantages: The only set of clubs containing 6 woods, you'll be able to hit any approach shot outside 180 yards with high loft and good distance control.  The 7-wood in this set goes 220, so you never see more than a 30-yard gap between any two clubs!  And you have the lob wedge, which I always like to have.
Disadvantages: Sometimes you don't want to hit a 9-wood from 180 yards — you'd rather have the 4-iron!  Fighting the wind will become an issue with these shots around 200 yards since you have given up the lower lofted clubs in most sets.  The 4-wood doesn't appear to offer much advantage since there's not that big of a distance gap between the 3-wood and 5-wood anyway.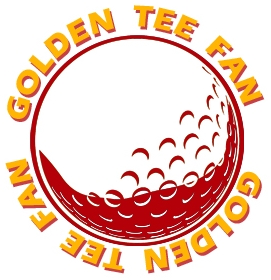 Golden Tee Fan is a Golden Tee addict from Chicago, IL, thirsty for tips and tricks!
Email this author | All posts by Golden Tee Fan