Hightail Set (Formerly 2009 Big Bertha Set (Driving Distance/Long Shot Control))
By
Golden Tee Fan
• Category:
Golden Tee golf clubs
•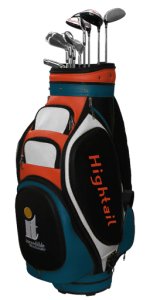 This set of clubs introduced in 2009 Golden Tee gives you the famous Big Bertha driver, along with 4 other woods, all the way up to a 9-wood!  Here are the golf clubs included in this set and the relative distance:
Big Bertha driver (9 degrees): 310
3 Wood: 275
5 Wood: 250
7 Wood: 200
9 Wood: 190
4 Iron: 180
5 Iron: 160
6 Iron: 150
7 Iron: 140
8 Iron: 125
9 Iron: 100
A Wedge: 70
Lob Wedge: 40
Odyssey Sabertooth Putter
Advantages: This set is pretty much mandatory for Black Hills, where there are at least 2 holes that you'll need the 7-wood or 9-wood to play.  Those 2 clubs give you the value of height and distance.  The A-Wedge is often a perfect club for Grand Savannah #17.  This set allows you to hit long while still having high-lofted approach shots if desired.
Disadvantages: There's a 50-yard gap from your 5-wood to 7-wood, but you can compensate for that pretty easily by easing up on a 5-wood or hammering a 7-wood to hit around 225.  In windy conditions, it can be hard to control the 7-wood or 9-wood, but you don't have much choice if you're at that distance.  Overall, not a bad set to use, especially on Black Hills!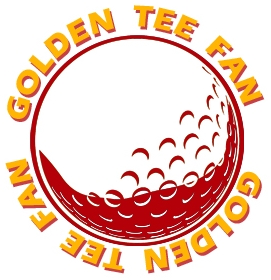 Golden Tee Fan is a Golden Tee addict from Chicago, IL, thirsty for tips and tricks!
Email this author | All posts by Golden Tee Fan