Hi Lo Set (Formerly 2009 X-20 Set (Great Range/Low-High Loft variety))
By
Golden Tee Fan
• Category:
Golden Tee golf clubs
•
This set of clubs introduced in 2009 Golden Tee features a great variety of clubs (including a 7-wood and a LW) and can be played on any course.  Here are the golf clubs included in this set and the relative distance:
Driver (10 degrees): 300
3 Wood: 275
5 Wood: 250
7 Wood: 200
3 Iron: 200
4 Iron: 180
5 Iron: 160
6 Iron: 150
7 Iron: 140
8 Iron: 125
9 Iron: 100
Pitching Wedge: 80
Lob Wedge: 40
XG CS 2-Ball Putter
Advantages: This set has a great mix of clubs and can be played anywhere.  You'll be able to attack a 200-yard shot with either a 7-wood or 3-iron, depending on the loft required!
Disadvantages: It's strange having 2 different clubs that go 200 yards, and sometimes you'll wish there was a bit more gap in the distance for those longer shots.  60-yard chips also become quite challenging, especially when a lot of wind is involved!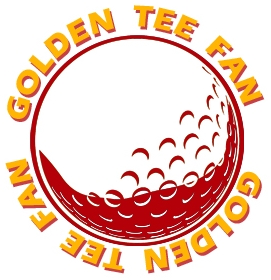 Golden Tee Fan is a Golden Tee addict from Chicago, IL, thirsty for tips and tricks!
Email this author | All posts by Golden Tee Fan