Ripper Set (Formerly 2010 X-22 Tour Set (Low Loft/High Backspin and Roll))
By
Golden Tee Fan
• Category:
Golden Tee golf clubs
•
This tour-style set features a lower loft driver, higher backspin and roll, and a lob wedge for short-game finesse.
Driver (9.0°): 310
3 Wood: 275
5 Wood: 250
2 Iron: 225
3 Iron: 200
4 Iron: 180
5 Iron: 160
6 Iron: 150
7 Iron: 140
8 Iron: 125
9 Iron: 100
A Wedge: 70
Lob Wedge: 40
Odyssey Black Series 2-Ball putter
Advantages: With low loft and high roll, you'll be able to hit some long shots with these clubs from many situations.  High roll also means high backspin, so you'll be able to apply extra spin both in terms of backspin on the green and with the curve of shots off the club in general.  You're allowed a little more creativity in terms of shaping shots with these clubs in your bag!
Disadvantages: These clubs can be too hard to control for the average GT'er.  Some will find that the backspin is just too much and it's hard to hold greens because of it.  You also may not be able to control your draws/fades as well because the curve/spin is magnified on everything.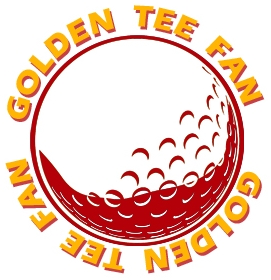 Golden Tee Fan is a Golden Tee addict from Chicago, IL, thirsty for tips and tricks!
Email this author | All posts by Golden Tee Fan