Other various lies
By
Golden Tee Fan
• Category:
Hitting out of rough lies
•
During the course of a round of Golden Tee, you'll find yourself on top of all kinds of other various lies too, such as pavement, cart paths, rocks, ice, and hardened lava. You'll notice that you lose some distance when having to hit from these lies, and as with other situations, you won't be able to backspin the ball very much. A good tip is to gauge the distance from what club the Golden Tee game recommends you hit, and then adjust for wind and slope before your shot!
UPDATE — In Golden Tee 2009, get ready to hit out of mud and tall grass!  I'll size up these lies after I get some experience hitting out of them!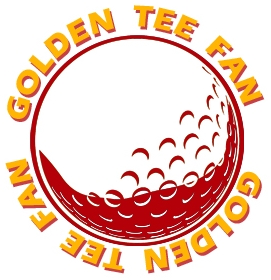 Golden Tee Fan is a Golden Tee addict from Chicago, IL, thirsty for tips and tricks!
Email this author | All posts by Golden Tee Fan