Thick rough
By
Golden Tee Fan
• Category:
Hitting out of rough lies
•
Playing out of thick rough in Golden Tee will certainly take a chunk out of your distance, as it should. As always, a good tip is to gauge your distance from the club that Golden Tee recommends you hit, and then adjust accordingly. Remember that you cannot generate as much backspin when hitting out of thick rough!
Another important note is that if you try to hit a big A1 or B3 out of the rough, you will actually LOSE distance! Your ball won't hook as much either. So, keep this in mind if you're planning to hook a driver out of the rough to gain distance in Golden Tee, because you'll actually lose 20-30% of the distance off a straight shot!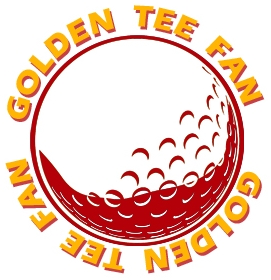 Golden Tee Fan is a Golden Tee addict from Chicago, IL, thirsty for tips and tricks!
Email this author | All posts by Golden Tee Fan