Home Edition Upgrade Process
By
Golden Tee Fan
• Category:
Home Edition
•
I've gone through two upgrades since obtaining the Golden Tee 2012 Home Edition, and both have been simple, painless, and exciting!  Here's what to expect from the standard yearly software update:
You'll receive a dual in-line memory module (DIMM) to upgrade your memory to 1GB, but if the serial number of your machine is above a certain value, you don't have to mess with this.  Newer machines, including mine, don't require this RAM card update.

The other two pieces you receive are a new security chip and a memory stick on a USB flash drive, shown below.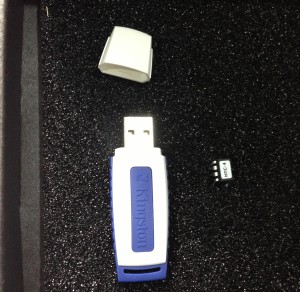 First you remove the old security chip from the I/O board under the hood, and then you stick in the new one.  It has 8 thin little pins, so you have to be a bit careful to make sure they all fit in the holes properly, but I've never had an issue with this step — just pull the old one out and stick the new one in.
Next, there's an open USB slot on the system box.  You just stick the flash drive in there, and turn on the game.  The machine detects the update stick in the drive, and the upgrade installs!
When it's done (10-20 minutes or so), it will prompt you to turn off the game, pull the memory stick out, and then reboot the game. When it boots again, you're active on the new version!
If you are upgrading your game to the online version, click here to read about the additional steps required to get that all set up!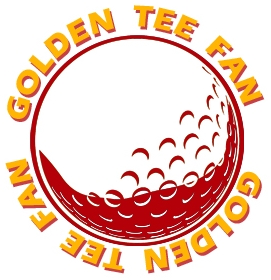 Golden Tee Fan is a Golden Tee addict from Chicago, IL, thirsty for tips and tricks!
Email this author | All posts by Golden Tee Fan