Setting up a Wireless Ethernet Bridge
By
Golden Tee Fan
• Category:
Home Edition
•
My game is in my basement, and my home computer network (router and modem) are upstairs.  For me, the best option was to configure a wireless ethernet bridge to get my Golden Tee home edition online.
There are simpler versions available, but I went to Radio Shack and found a NETGEAR Universal Dual Band WiFi Range Extender.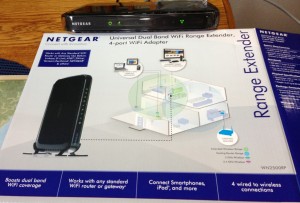 Plug this into the wall somewhere close to your Golden Tee machine.  Then it gives you a couple options for establishing a connection with your home network.
For me, I just booted up my laptop to find the NETGEAR SSID wireless network — you connect to that first.
When connected, I launched a browser window from my laptop that took me to a setup guide.
The key step in the setup guide is establishing a connection with your current home wireless network.  Once connected, you then pick a name for your "Extender" network that is now available.  After that, your wireless ethernet bridge looks like any other router that has a wireless connection.
Now just plug the ethernet cable from the game into the ethernet bridge and boot up the game — you will then have your Golden Tee game hooked up to the internet and communicating with ITNet!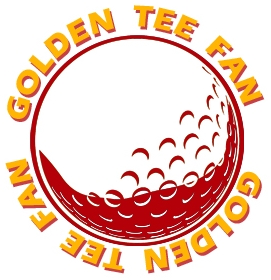 Golden Tee Fan is a Golden Tee addict from Chicago, IL, thirsty for tips and tricks!
Email this author | All posts by Golden Tee Fan