Know what your clubs can do!
By
Golden Tee Fan
• Category:
Improvement
•
This Golden Tee article was submitted by Baxter — thanks for your comments!
Learn the distances with spin, without spin, with varying winds, etc. Don't blame the hammer if you can't build a house. As I noted before, I can back up a 3-iron to 177 yards about 90% of the time assuming a neutral wind, no major elevation changes, and not much slope on the green. Learn how your clubs react in the fairway, first cut, rough, fringe, etc. Learn how high a particular club will get off the ground (good for uphill shots).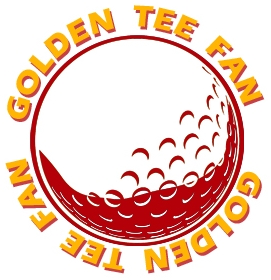 Golden Tee Fan is a Golden Tee addict from Chicago, IL, thirsty for tips and tricks!
Email this author | All posts by Golden Tee Fan