Hit second!
By
Golden Tee Fan
• Category:
Improvement
•
It's a big advantage hitting second or lower off the tee when you're playing Golden Tee with a group. The first guy gets to be the scapegoat, and it's very important to pay attention to the shot he just executed. An important tip is to observe the results and then copy them or tweak your drive to do better than he just did.
Not only do you want to hit second off the tee, but you want to outdrive your partner too! If you end up closer to the hole, your buddy has to hit first again, so you can keep observing his shots to help your own!
Be careful that you are correctly observing what your playing partner just did, though, or you might overcompensate and hit a bad shot you might not have otherwise hit!  I've had several times where my buddy came up short, so I cranked it hard, only to completely fly the green.  Take away what info you can, but don't put all your trust in what you just saw — trust your gut too!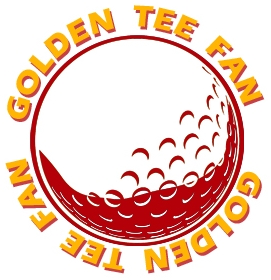 Golden Tee Fan is a Golden Tee addict from Chicago, IL, thirsty for tips and tricks!
Email this author | All posts by Golden Tee Fan