Golden Tee Difficulty Levels!
By
Golden Tee Fan
• Category:
Miscellaneous
•
You learn something new each day.  Golden Tee has 5 levels of difficulty, from 1 being the easiest to 5 being the hardest.  If you own or play the offline version of the game, you can have the difficulty level set at whatever you want!  Be careful braving level 5, though — I hear all your putts roll over unless you apply just the right speed, and the winds on the back nine are all 19+ MPH!
So what about LIVE play?  There's a default difficulty level set for everyone on live play to make it fair, of course.  Most people say it's somewhere between a 3 and a 4, so something like a 3.5.
It'd be interesting to try out the different difficulty levels, because you probably could get a lot more practice on ridiculously hard shots.  But, it's probably just about as good getting all your practice in during the normal Live Play setting!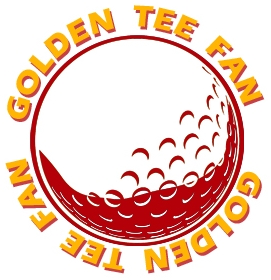 Golden Tee Fan is a Golden Tee addict from Chicago, IL, thirsty for tips and tricks!
Email this author | All posts by Golden Tee Fan