GTF 2011 — Behind the Scenes
By
Golden Tee Fan
• Category:
2010 - Golden Tee LIVE 2011
,
Features
,
Miscellaneous
•
You won't find any tips in this article, but I thought it'd be fun to share the process that GTF goes through when preparing for a year of new courses and new features!
First, I soak up all the teasers and previews that start coming out 2-3 months before the release date.  I like to consolidate everything into a preview article with links to the specifics on GT.com.  Here, viewers can have one place to get at all the new features and pictures of the upcoming release.
Then, the course previews start coming out.  This is when I start making categories for each of the new courses, adding all the detail that's out there into an intro article for each course.  I'll also start drafting up a post for each hole.
Beta testing is a fun time where we start seeing YouTubes of several of the holes.  IT will do some testing and upload YouTubes, so it's fun to catch those replays if you can, but they are usually cleaned up within a day or two.  Still, you'll have players in the Chicago area showing the first solid replays of holes on the new courses!
The most hectic time is the first couple weeks after the official vendor ship dates.  Now everyone is starting to get the update locally, and a flood of YouTubes starts coming in!  Just like everyone else, I can't wait for the update to come to my local bars, and I'm out playing as soon as I can after the games are updated.
I'll bring my camera to capture a picture of each hole – this is important for reference, and I'll upload the pics to each hole post.  During my first few rounds on each course, I'm also taking notes on strategies for each hole, which I eventually bring back and update on the site.
The most work, yet the most beneficial aspect of the site, are the YouTube replays.  I like to capture an example hole-out of each possible shot on each hole, and usually within the first 2 weeks, I have most of what I need.  It takes a long time scouring for YouTubes, but it's worth the benefit of having examples sorted out for each hole!  It's easiest if I focus on one course at a time and sort by Upload Date – then I can tell what I've already viewed and what's new.  Eventually I can recognize from the thumbnail what hole the replay is for, so I can skim along a little more quickly looking for what you need ?.
I'm also checking the forums to see if there are discussions about specific holes that contain useful information.  If I have questions about how to play certain holes, this is probably the time I'll post them hoping to get feedback from the better players.  This is also a good time to see what club/ball combos people prefer to use on each of the courses.
From this point forward, I work on refining my advice for each hole, especially after I learn new things from each round I play.  This helps build a nice little article on each hole with the strategies you should use along with an example of how to hit each shot!  At this point, I won't scour for YouTubes anymore – this is where I rely on AK and the rest of the GT community to share their great shots with the rest of us, whether on Facebook or in any of the GT forums!
With all that said, here are some of my favorite (but mostly lucky!) YouTubes from the first couple weeks of GT 2011 that you may not have seen!












http://www.youtube.com/watch?v=3bTZ-imlN7o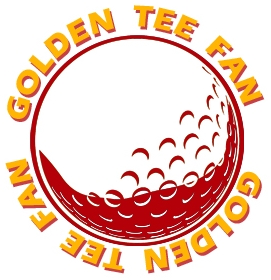 Golden Tee Fan is a Golden Tee addict from Chicago, IL, thirsty for tips and tricks!
Email this author | All posts by Golden Tee Fan