An Ode to Golden Tee Courses
By
Golden Tee Fan
• Category:
2011 - Golden Tee LIVE 2012
,
Miscellaneous
•
Eighty-six courses designed mighty fine,
From 2012 back to 1989.
One was Great, while 2 were Grand,
A King dubbed three Royal with his mighty hand.
Two Eagles soared high with majestic Crests,
While a Falcon and Kiwi flew along as their guests.
A Crawdad approaches, not one you can eat,
A Scorpion and Rattlesnake slither at your feet.
A Buckhorn, A Moose, and a Kangaroo near,
But a Coyote and Grizzly should bring greater fear.
Crimson, Red, and Auburn you'll find,
These Greens are Painted with color in mind.
One was Black while two were Blue,
Don't forget we had Indigo too.
3 Oaks, 2 Palms, and 2 Pines dominate
While Cedar, Cypress, and Maple await.
There's Willow, Laurel, and Timber too,
Arbor Day loves this Woodland view.
Yes, Sylvan Woods are a common theme,
Both Rustic and Mystic in their gleam.
Water all around can be quite harsh,
Bayous and Swamps kick off this marsh.
The Ocean will see if you have what it takes,
Try dodging the Sea, 3 Creeks, and 3 Lakes!
Dropping Anchor in any of 5 Coves is no safe Haven,
5 Springs and a Falls – your balls need a savin'!
Let's not forget the 2 courses with Coral,
And 3 Bays will have you and your game in a quarrel.
Aspen and Alpine, it's getting hilly,
Tundra and Glacier, it's downright chilly.
A Mountain, a Summit, and 2 Peaks ahead,
A Mound and 3 Hills is where you'll be led.
Two Stones, a Wall, and a Side make a Monument,
A Rock and a Sapphire help complete your repent.
Canyons are common; there have been three,
There was also a Gorge as deep as can be.
Oh it can be Tropical or even Tahiti,
Where you'll find Sunny, Shadow, or Misty.
Hungry for a bite to eat?
Coconut and Cu-Cumber makes a great treat!
Cactus and Saguaro fill the 2 Sands,
The Savannah is Dusty to challenge your hands.
A trip to the UK may enter your mind,
Where Balmoral Castle and Waterford shine.
From Bannockburn to the Shire to the Moor,
And two Links courses are never a bore.
If Southern Lands are where you take your gear,
Heather, Bonnie, and Bella will cheer!
Some of us will be Suerte enough to have a Vista
Of the Horizon, even Toscana, where your gal first kissed ya.
Meadows Rolling through the Heartland,
A Grove and 2 Acres make the scenery grand.
Five spacious Valleys where the going gets rough,
While a Glen and a Hollow show off their stuff.
Around 3 Bends, 4 Ridges, and Flats,
All could make permanent habitats.
To the Park and its Bridge, including the Trail,
A Farm and 2 Ranches may leave you pale.
So Run Long, preferably not with Sword's,
3 Pointes may have you Whispering swear words.
From Alpine to Woodland and all in-between,
Oh what might we see in 2013?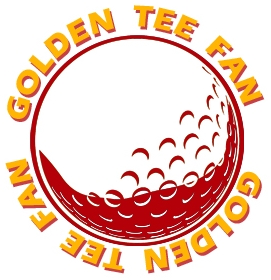 Golden Tee Fan is a Golden Tee addict from Chicago, IL, thirsty for tips and tricks!
Email this author | All posts by Golden Tee Fan