Other quirky pics
By
Golden Tee Fan
• Category:
Miscellaneous
•
The other picture section was getting quite large, so here's another collection of quirky pics!
First, let's watch a little slideshow of Dannyboy sinking! Watch his shoes and feet disappear into the ground!







Where's the hole?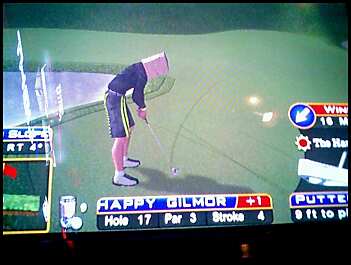 There it is!
Congrats Dannyboy on reaching exactly 10,000 GSPs!
Trojan Man managed to get his ball to levitate on the weeds!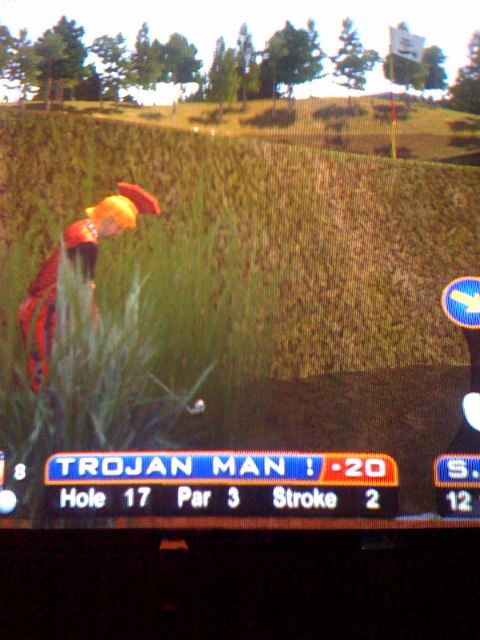 Check out Dannyboy's moose hat!
Yikes — this is an expensive game!

Check out this city in Virginia — nice:

Check out the ball UNDER the green in these two pics!
Check out Matt standing on top of the flagstick!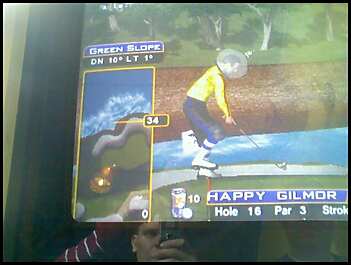 And here he is stuck inside the tractor — he did manage to get his next shot out of there, somehow!
Skipper got caught here on Misty #18 — oops!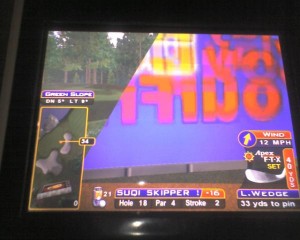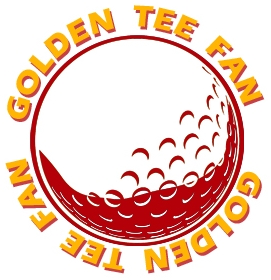 Golden Tee Fan is a Golden Tee addict from Chicago, IL, thirsty for tips and tricks!
Email this author | All posts by Golden Tee Fan