Player Bio — A.J. Minotte
By
Golden Tee Fan
• Category:
Player Bios
•
This week's bio focuses on A.J. Minotte (known on the forums as Menotti), who grew up and still lives in the Milwaukee area.  He usually plays at Master Z's in Waukesha or O'Briens in Milwaukee.  Menotti has been averaging a -16 this year and -19 this month on the 2009 courses.
A.J. has been playing for only 2 years this October, amassing around 600 total games on LIVE.  He started playing when Golden Tee 2008 showed up in bars.  He owes great thanks to Dave "Kujo" for getting him hooked!
Lately, Menotti has been playing about 5 games a week, although occasionally he is lucky enough to get 10+ games in.  He does not consider himself a great player yet, but he thinks he's made the leap to "good player" or "becoming a really good player".  He got to this state by realizing that he felt disappointment at any round where he didn't score -20 or better!
Menotti improved his game over the years by learning from mistakes, remembering shots, and constantly raising his own expectations.  That last point is very important — if you can set the bar higher mentally, you'll strive to achieve those results.  Also, being able to play with really good players like Dave "Crawdaddy" Crawford and taking part in some tournaments has helped his game significantly.
As one of his top accomplishments, A.J. recalls shooting a personal best round of -26 during qualifying in a big tournament and trailing only former world champ Graig Kinzler after 1 round of qualifying!  He also mentions the WVGA this year as one of his most memorable moments.
Menotti doesn't exactly consider himself a unique player, but, like a lot of GTers, each round he either has 2 holes where he has a mental lapse, causing him to go from a -25 potential to a -22, or he has 4 holes like that and shoots a -15 instead!  It still remains the challenge for us on the verge of greatness to put together that complete, clean round.
Finally, Menotti offers these tips to help anyone improve their game:
Find elite players and watch them or play some rounds with them and ask some questions without being annoying or a pain in the butt.  It's amazing what you can learn from watching a "pro" — from techniques to trick shots, it can help you shave a pretty good amount of strokes off your average.
Try to remember how you hit certain shots on certain holes, and remember what worked/didn't work.  This way, you wont make the same mistakes repeatedly.
Work on putting until you expect to make every putt on every green.  Also work on chipping, as you should be chipping in at least once a game until you are good enough to hit almost every green.
Thanks a lot to Menotti for taking the time to share his history with us and what he's learned over his brief, but very successful, 2-year career!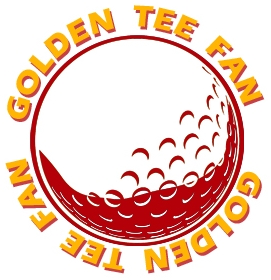 Golden Tee Fan is a Golden Tee addict from Chicago, IL, thirsty for tips and tricks!
Email this author | All posts by Golden Tee Fan