Player Bio — Cowboy Miller Montz
By
Golden Tee Fan
• Category:
Player Bios
•
I asked our next participant for his information because his enthusiasm and love of the game really rivals mine!  "Cowboy" Miller Montz, who was raised in North Idaho in the mountains, never had running water or power until he was 12 years old!  He plays mostly in the Boise area but has teed off a few games in other bars across the country.  His averages on the 2009 courses vary between -7 and -16, and on 2010 so far he's between -5 and -14, with those numbers sure to improve as we all get accustomed to the new courses!
Miller has been playing off and on since 1998, but he has really gotten into it this year as he finally retired from professional bull-riding!  He needed something else to focus on that's not so hard on his body, and Golden Tee was a great fit!  Miller tries to play 20-30 games a week if he can, but it is proving harder and harder lately.  That's quite a financial commitment!
Miller realizes that he can't call himself a great player yet, but he's working on it!  He will be participating in the TOC this year, where he hopes he can hold his own!  Practice and tips from others continue to improve his game, and he recommends following that lead to anyone trying to improve.
Miller already has a great accomplishment that put him on the GT map.  His Black Hills hole-in-one on hole 14 where he hit a backwards bank shot got tons of attention, including being named the greatest shot of April and getting an article on IT Chip Shots! He also had a huge $132 hole-in-win on Woodland hole #4.
Miller doesn't have a lot of memorable moments yet, but attending the TOC for his first major tourney is sure to make a lasting impression on him!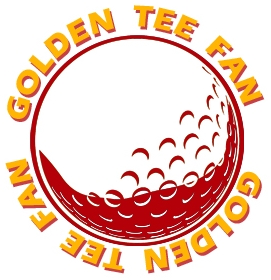 Golden Tee Fan is a Golden Tee addict from Chicago, IL, thirsty for tips and tricks!
Email this author | All posts by Golden Tee Fan