Player Bio — Enzo Polidori
By
Golden Tee Fan
• Category:
Player Bios
•
Enzo Polidori from Brantford, Ontario was kind enough to give us our first player bio from Canada!  He plays most of his games at Sharkeys.  Enzo has been playing Golden Tee for about 10 years, and he still gets in around 100 games a week!
Enzo's average across the board varies, but is very impressive: GS 22, WF 23, BH 21, SW 25, BM 25.  So how did he get so good at this game?  Well you can see the amount of games he's amassed over the years — practice and consistency can certainly do great things for you!  Enzo realized he was getting pretty good at this game when he made Team
Canada.   He beat out Sean Vernon, who was a GT Legend at the time!
Enzo adds that he's very competitive in everything he does, and Golden Tee was no exception — he wanted to be the best!  So he played a lot, listening to and watching other players who were as good or better than he was.  His buddy Nick Feijo (also an outstanding GT'er) taught him a lot — Enzo had the mental game down, but Nick helped him learn a few extra tricks that really vaulted him to elite status.
Enzo is most proud of earning back-to-back runner-up honors at Worlds — an incredibly impressive feat!  His most memorable moment (in a bad way) was when Kinz double-eagled the 17th hole during his first game at Worlds when Enzo had a one-stroke lead at the time.
Unlike many Golden Tee addicts, Enzo rarely drinks, and almost never if he's playing Tee!  He's strictly a coffee and water guy.  I'll bet that advantage has helped him win many a match late in the day!
Enzo's best advice to novices is similar to what he learned as he matured in the game — LISTEN to experienced players, ask them questions, and play with people who are better!  It takes thousands of games to be consistently good at this game, and improvement won't happen overnight.  So, keep at it, and keep thirsting for more tips and tricks!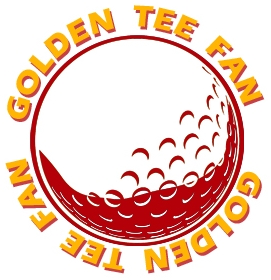 Golden Tee Fan is a Golden Tee addict from Chicago, IL, thirsty for tips and tricks!
Email this author | All posts by Golden Tee Fan