Player Bio — Jason Vidaurri
By
Golden Tee Fan
• Category:
Player Bios
•
Jason Vidaurri is originally from the Detroit area, and if you're around him at all, you'll know how passionate he is for all sports Detroit and Michigan!  Two years ago, though, he moved to Chandler, Arizona.  There, you can find him at Doc and Eddy's in Tempe, at Skip and Jan's in Tempe, or at O'Kelly's in Mesa.  When he's in Michigan, he usually plays at Doc's Sports Retreat in Livonia.
Jason has been averaging around -18 for the 2009 courses, obviously averaging better on Bonnie Moor than on Black Hills.  As far as history, he first played Golden Tee back in the late 90's.  He would play the old local tournaments and used to wonder how in the world you could shoot a -16 or -17 for 9 holes!  Since then, he has been playing regularly for about 7-8 years (regularly for Jason is 20-25 games a week, with about 100 games a month on average).
Jason doesn't admit to being a great Golden Tee player, but he feels that he is at least an above average player.  Like most of us, he has his really good games and bad games.  But, he can shoot a -20 on every course, and he'd consider anyone a good player that can accomplish that feat!
Vidaurri was fortunate enough to be introduced to some of the better players in the game, and he learned from them.  Among the guys who helped Jason reach his current skill level were Jason Matkovich, Ron Wisniewski, Nate Schomberg, Paul Kovacs, and Joe Caradonna.  He met up with them and learned how to execute different kinds of shots, specifically learning how the ball would react when it hit the green, and how to use that knowledge to his advantage.  As soon as he met and played with them, his game immediately improved several strokes!
As far as great Golden Tee accomplishments, Vidaurri hasn't hit the illustrious -30 yet.  He has, however, put up a bunch of -29's on both the old Fore games and on the Live games.  His best accomplishment was probably on the front 9 of Oak Hollow back a few years ago, where he aced a par 3, then on the next hole aced a par 4, and then finally double- eagled #9, giving him a -18 after 9 holes!  Needless to say, he only finished with a -29 :).
Meeting everyone that plays this game always gives Jason his most memorable Golden Tee moments.  He's only been to about 5 Live tournaments, but each one is always a blast and you always meet new people.  He considers everyone that he has met through this game a friend.
Jason prides himself on the fact that he'll take the time to teach anyone to play this game and show them how to improve.  When you love the game like all of us do, it's always fun teaching n00bs some tricks to get them excited for more!
The best advice that Vidaurri can give is to play this game with people who are better than you — that is the only way you can learn and improve how you play this game.  It is up to you to take the advice these guys give you, and the more you play, the better you will be!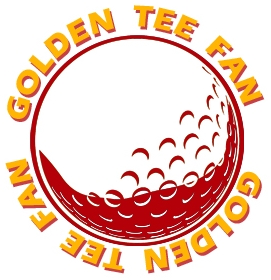 Golden Tee Fan is a Golden Tee addict from Chicago, IL, thirsty for tips and tricks!
Email this author | All posts by Golden Tee Fan