Player Bio — Paul Tayloe
By
Golden Tee Fan
• Category:
Player Bios
•
Paul "Putz" Tayloe hails from Wilmington, North Carolina, and you can find him at Hieronymus Seafood Restaurant & Oyster Bar.  He's been averaging an impressive -23 on the 2009 courses (not counting Bonnie Moor, where he would have a -25 average).  Paul has taken a profitable liking to Black Hills, which he has played over 3,000 times, as compared to around 200 rounds on each of the other courses!
Paul started playing Golden Tee in 2001, but he took a long break from 2004 to 2006.  Now he's back averaging just over 100 games per week (sometimes 50, sometimes 250)!  Paul has played a long time, but he's still new to the Golden Tee community.  Modestly, Putz does not consider himself a great player, but his game really improved a lot towards the end of 2008.  Come 2009, he noticed a net gain while playing, and he has been making money through prize play on Golden Tee all year!
Paul got really good at Golden Tee by playing a lot with a local pro, who taught him to thumb while Putz taught him to chip.  They showed each other different ways to play particular holes, and it was that give and take that worked really well for learning and improvement!
One of Putz's greatest accomplishments was being the first player to shoot -30 on Black Hills, which was also his first -30 overall, while the game was asterisked.  One of his most memorable moments was at the NIV VII tournament, where he shot GT Par -28 on Black Hills and broke GT Par with a -27 on Grand Savannah, both during his first day there!  It was the first time anyone had met him in the flesh, and it was his chance to show that he could actually play.  Unfortunately, he had a bad case of nerves during the actual tournament!
When asked the best advice he could give to us novices, Paul wanted to encourage us not to think that we can't play as well as the guys putting up the crazy low scores at the top of the leaderboard.  Those guys were new to the game once too, starting from the same place you did!  So keep practicing, and one day you may find yourself up there on the leaderboard with them!
Thank you to Putz for sharing a bit about his Golden Tee career!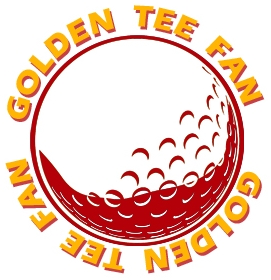 Golden Tee Fan is a Golden Tee addict from Chicago, IL, thirsty for tips and tricks!
Email this author | All posts by Golden Tee Fan