Player Bio — Skipper Horner
By
Golden Tee Fan
• Category:
Player Bios
•
This week's bio focuses on Skipper Horner, a very energetic persona in the world of both Golden Tee tourneys and forum discussions!
Skipper is from Colchester, VT, usually playing at T Ruggs in Burlington or Slammers in Bedford, NH. He has been averaging about -17 on the 2009 courses, playing between 10-20 games per week.
Skipper has been playing Golden Tee since GT Fore 2002 (late in the 2002 courses). When asked at what point he turned the corner to being a great player, Skipper replied that he's still on the wrong side of the corner! He recognizes that he's still inconsistent, but at a -17 average, he can certainly compete with the upper tier of players. He's still working on improving his game, but like a lot of us, it's easy to get stuck at his current state where you're not quite good enough to make money by playing prize play, so you can only afford to play so many games a week because of that!
One of Skipper's greatest accomplishments is winning the Connecticut Open in 2004. He also helped run the PCC II, a tourney held last February in the St. Louis area, where over $40,000 was raised for Make-A-Wish ($1000 which was raised by Skipper himself)!
I asked Skipper what makes him unique as a GT regular, and he says "just being me". Having played some games with him, though, I can attest to his friendly and helpful demeanor, and you can't overlook how he sticks out by wearing a glove! In fact, you'll often see him on the leader board with some form of "glove" worked into his GT Player Name.
For tips on improvement, Skipper strongly recommends playing with better players, as this seems to be the consensus #1 tip on how to up your game. Skipper also strongly emphasizes that you should NEVER quit a bad game, because you never know what might happen! There's still tons of opportunity for practice and improvement even finishing out a bad round, and you always have the chance to get your name on the local leaderboard with the most great shot points, or even a hole-in-one! Finally, Skipper stresses the importance of learning iron chipping, which can definitely help you make up a couple strokes per round!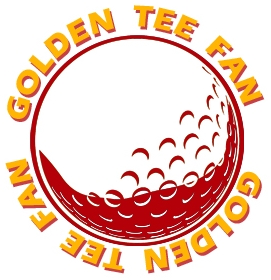 Golden Tee Fan is a Golden Tee addict from Chicago, IL, thirsty for tips and tricks!
Email this author | All posts by Golden Tee Fan