Play the course consistently
By
Golden Tee Fan
• Category:
Playing smart
•
Here's another tip submitted by Baxter:
Another thing I do is try to play the course the same way each time. Obviously I'll have to adjust depending on what tee box or green is in use on that particular hole, but there are a lot of holes that will play the same way regardless of tee/green/pin location. Just be consistent. There is no need to get crazy on a hole that doesn't require it. Keep it simple. If you find a way that works for you, make a mental note of it and try it again next round. With enough play, you'll begin to learn what shots work well for you and what doesn't. If you pay attention, you'll find yourself hitting to the same area on identical setups.
The course will be different almost every time, but learning the safe/smart places to play your tee shots, you can then worry more about making the shot from the fairway than about the water or any other obstacle.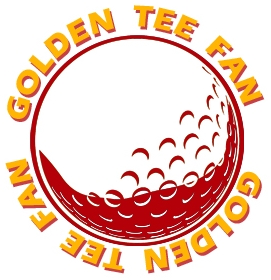 Golden Tee Fan is a Golden Tee addict from Chicago, IL, thirsty for tips and tricks!
Email this author | All posts by Golden Tee Fan