Shots with a tailwind
By
Golden Tee Fan
• Category:
Playing the wind
•
A tailwind is great for long drives to an open fairway in Golden Tee, but it makes approach shots more difficult.
Tailwinds certainly carry the ball much further, so you must club down on your approach shots for the best results. If the pin is in the middle or back of the green, that's great – the tip is to pick a club that will land the ball on the front of the green, and let the ball roll up towards the flag.
If the pin is in the front of the green, you're going to need some backspin. Hit enough club so that the ball lands on the front of the green, and let the backspin stop the ball and bring it back towards the hole.
You'll almost always have to grab a shorter club when hitting with a wind above 5 MPH. Depending on the clubs in your bag, 1 less club should do the trick in this instance – it's save to shoot as if the pin were 10 yards closer. For winds of 10-15 MPH, you may need 2 less clubs, and for gusts of 18 MPH or more, maybe even 3.
These shots get difficult when you have to carry water or a cliff to the green. You definitely don't want to be short, but if you hit it too far, you'll be off the back of the green in the rough. Better to be in the rough than in the water, so if you are unsure, make sure you clear the front hazard!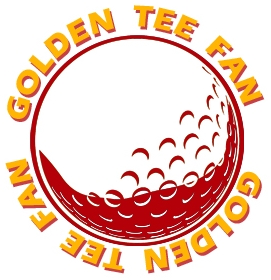 Golden Tee Fan is a Golden Tee addict from Chicago, IL, thirsty for tips and tricks!
Email this author | All posts by Golden Tee Fan