Shots into the wind
By
Golden Tee Fan
• Category:
Playing the wind
•

A small wind in your face is usually pretty helpful in Golden Tee. You can hit approach shots into a green and let the wind slow the ball down, without having to use backspin. In other words, it can help you "stick" the ball by the flag, especially with short irons.
You'll almost always have to grab a longer club when hitting into a wind above 5 MPH. Depending on the clubs in your bag, 1 extra club should do the trick in this instance – it's save to shoot as if the pin were 10 yards further back. For winds of 10-15 MPH, you may need 2 extra clubs, and for gusts of 18 MPH or more, maybe even 3.
Be extra careful on chip shots, because a strong wind really blows the ball around, much more than you would think it should!
The most important thing is not to leave the shot short, especially if you are shooting over water or some other hazard! You'll be amazed how much the wind can stop the ball in the air, and with big gusts, your ball will actually be rolling backwards once it lands on the green. Assess where the trouble lies on your approach shot, and err on the side of caution.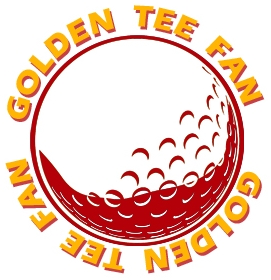 Golden Tee Fan is a Golden Tee addict from Chicago, IL, thirsty for tips and tricks!
Email this author | All posts by Golden Tee Fan