Use backswing on putts!
By
Golden Tee Fan
• Category:
Putting
•
I was skeptical of this for a long time, but I finally decided to give it a try during a round of Golden Tee Live just a couple weeks ago. The theory here, as supported by Golden Tee master Steve Sobe, is that you have better control of your putts by pulling back on the trackball and creating a backswing before you follow through. I'm still a rookie at this, but I'll be damned if I didn't sink nearly every putt using that style for a whole round!
For putting in Golden Tee, a backswing just didn't seem necessary. Since you can't create hook or slice, why pull back? Well, that's one of the reasons that you should! You don't have to worry about pulling back exactly to B — just pull the thing back. Then, as you follow through to your line, it seems like your putts are more "true," and the cup seems to suck up the ball much more often!
This method works especially well for me on long, sloped putts. You don't have to worry as much about speed (just follow through smoothly), and I think it even takes some break out of the putt! You'll probably be scared to try it, like I was at first, but try it for a round and see if you knock a couple strokes off your score!
Try pulling the ball back on an angle directly in line with the break of the green. For example: a left 5 putt – pull the ball back a little left and try hitting on the same line you think the break will be. This will help on both left and right putts. Anything over down 5 or more always pull the ball back to the C and go an extra degree out farther.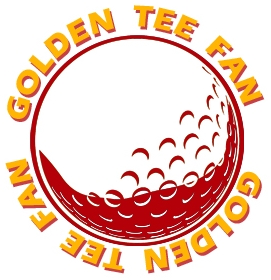 Golden Tee Fan is a Golden Tee addict from Chicago, IL, thirsty for tips and tricks!
Email this author | All posts by Golden Tee Fan