Max length putt
By
Golden Tee Fan
• Category:
Home Edition
,
Putting
•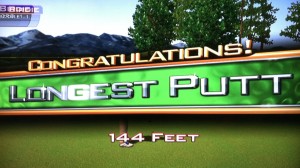 Some greens in Golden Tee are so large that you can leave yourself with a literally unmakeable putt.  So what is the cutoff distance?  I've found that it's right about 145 feet.  Anything longer, and you cannot get the ball to the hole, no matter how hard you hit it.  Keep this in mind if you're trying to reach the green from a lengthy distance — you're better off leaving yourself a chip so that you actually have some chance of making it!
Note that some balls (such as Streaks) do putt a bit farther, extending this distance.  Also note that my test above was on a flat green.  For downhill putts, you can also extend the max distance.  And of course for uphill putts, you won't be able to hit as far.
Finally, some players are just able to hammer the trackball harder than others, which may get you a few extra feet!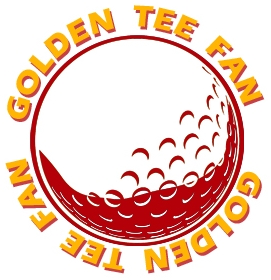 Golden Tee Fan is a Golden Tee addict from Chicago, IL, thirsty for tips and tricks!
Email this author | All posts by Golden Tee Fan