Never putt over the green again!
By
Golden Tee Fan
• Category:
Putting
•
It's happened to all of us — you have a left 9 putt with the pin on the edge of the green, and if you go long, it's over the cliff or into the water. You don't necessarily want to lay up for the two-putt, but you can't afford to miss and plummet over the edge either! Well, follow this tip to start making more of these putts and prevent that dreaded miss over the edge…
It's simply this — if you're going to miss, miss on the high side! That means that if the putt breaks left, make sure you miss right if you miss at all, and vice versa for right-breaking putts. Why? Because you have a much greater chance of rolling over the edge if you miss on the low side! With the exception of severe downhill putts, you'll start to notice that if you miss on the high side, at least you're safe, and then you can tap in the for the two-putt.
It just seems that the ball loses its momentum if it's on the high side, and it will stop on the green before rolling over — but, if you miss low, it'll keep on rolling, often over the edge.
SO, to prevent throwing away at least 2 strokes instead of 1 or 0, make sure that you play enough break to be on the high side of the hole if you miss! This can be a big difference between salvaging a good round and having a blow-up hole that ruins your round altogether!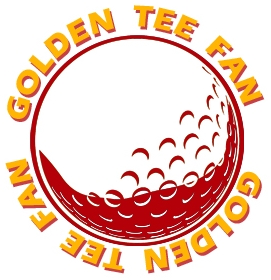 Golden Tee Fan is a Golden Tee addict from Chicago, IL, thirsty for tips and tricks!
Email this author | All posts by Golden Tee Fan