Rollover putts
By
Golden Tee Fan
• Category:
Putting
•
If you've played enough, you probably have encountered the unpleasant occurrence of having a downhill putt roll right over the center of the cup and keep going.
So how do you avoid this happening to you? Well, there's a couple things you can do. First off, be aware of the holes that are infamous for this behavior. Here's a list of some holes where you have to be careful: Cumberland #18, Cypress Cove #s 16, 17, and 18, Misty Springs #s 16 and 18, Eagle Crest #s 16, 17, and 18, Bayou Bay #17, and Summit Lakes #s 17 and 18. Basically, when you get to a sloped green one of the final 3 holes on any course, be careful!
Secondly, there's a trick to avoiding the rollover — if you have a downhill slope of 6 degrees or more, pull the trackball back to A or C before you putt. This should help keep the ball in the cup if it's traveling too fast, but it doesn't always work! It's best to combine this trick with controlling your speed.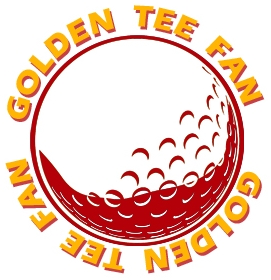 Golden Tee Fan is a Golden Tee addict from Chicago, IL, thirsty for tips and tricks!
Email this author | All posts by Golden Tee Fan