How virtual balls actually PUTT differently
By
Golden Tee Fan
• Category:
Putting
•
I was oblivious to this fact during my first two years of playing, but then during a discussion I was reading about a comparison of the different balls available in 2010, I learned that you'll actually see a difference on the green based on what balls you're using!
So here's the deal: any balls known for adding distance to your shot (e.g. the yellow distance balls from 2008 or the Freaks from 2009) also add speed and distance on the green!  They come off the club hotter, reducing the amount of break you need to play on your putt, and they also go longer, possibly enabling you to make that 55-foot up 10 putt that may be impossible with a different ball.
On the downside, they are also more apt to roll over, so you have to be extra careful on severe downhill putts.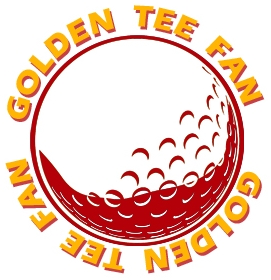 Golden Tee Fan is a Golden Tee addict from Chicago, IL, thirsty for tips and tricks!
Email this author | All posts by Golden Tee Fan