Player rating and handicap
By
Golden Tee Fan
• Category:
Statistics
•
Most of this information was borrowed from a thread on the ITS games forum — thanks to SkipperRipper, Dannyboy, bigdog423452, Thor, and the other guys on the forum for the information!
Your player rating is actually your number on the ELO rating system, a system used to rate players in two-player games like chess. It doesn't come into play unless you're playing in a handicap tournament, but you can compare it to other players to see where you rate — the higher, the better. If you beat players in a contest whose rating is higher than yours, your rating goes up, and vice versa. DNFs really knock your rating down, from what I understand. Most of the top players rate over 3000, with the best even topping 3300.
You earn a handicap after playing 36 holes. There is a formula for figuring that too, but it's usually about 3.5 to 4 strokes higher than your average. So, if you average about -15, your handicap will be +19. Your handicap is always updated based on your last 25 games played.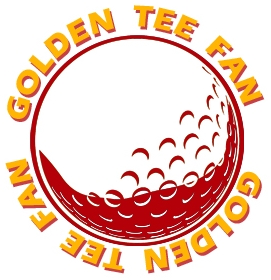 Golden Tee Fan is a Golden Tee addict from Chicago, IL, thirsty for tips and tricks!
Email this author | All posts by Golden Tee Fan