Statistics
By
Golden Tee Fan
• Category:
Statistics
•
The following statistics are tracked for each player during a live round of Golden Tee, and the leaderboard will show what player had the best/most of something on that specific machine.
Longest Drive
Longest Putt
Most Birdies
Most Eagles or Better
Driving Accuracy
Greens in Regulation
Great Shot Points
Great Shot Points are awarded for just that. If you're 80 yards or more out and land a shot within 5 feet of the hole, you get a certain number of GSPs. You also get a big amount of GSPs by holing out from anywhere outside 25 yards. Great Shot Points are one of the statistics kept by the game for each player to have played a specific course on that specific machine. If you accumulate the most GSPs for a particular course, you'll see your name on the leader board!
Golden Tee Points
Golden Tee Points are also accumulated for each player on each course as you're playing a live event. The breakdown of GTPs is as follows:
Triple Eagle – 2500
Double Eagle – 1500
Hole in One – 1000
Eagle – 250
Birdie – 100
Sand Save – 75
Par – 50
Green Hit – 50
Great Shot Points – 1 point for every 100 Great Shot Points
Driving Distance – 1 point for every 10 yards for drives (in the fairway only)
Putting Distance – 1 point for every foot for made putts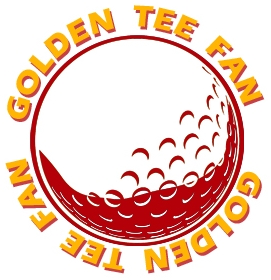 Golden Tee Fan is a Golden Tee addict from Chicago, IL, thirsty for tips and tricks!
Email this author | All posts by Golden Tee Fan